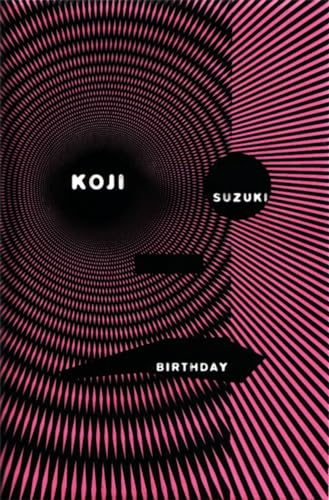 For anyone who has ever heard of The Ring or Ringu, this is a must read. I, myself, am a huge fan of Japanese horror, whether it be books, movies or video games, so when I found this book on thriftbooks.com, you can imagine how ecstatic I was. My favorite movie in the Ringu/Ring franchise is Ringu 0: Birthday, the movie directly inspired by this book. 
The story begins with introducing us to a character called Takano Mai. As with all Ringu characters, she doesn't stick around for long. The majority of this book is set 24 years after Yamamura Sadako's death, and is told from the perspective of Toyama, a man who knew Sadako when she was eighteen and nineteen years old. They were lovers and he recalls the events that led up to her death, unbeknownst to him. 
My favorite character in the Ringu franchise has always been Sadako. In fact, when I was younger she used to be my imaginary friend. I used to write letters to her and doodle pictures of her in the margins of my homework assignments. I felt a kinship with her, what preteen hasn't? Being misunderstood and feeling like an outcast, a freak, comes with the territory of growing up. But Sadako always held a special place in my heart because she was so powerful, powerful enough to exact her revenge upon her murderers and abusers from beyond her watery tomb at the bottom of that well. 
That's why this book has easily become one of my favorites. It is the prequel and the sequel to all the events that lead up to the first Ringu/Ring book and movie. It tells us the story of who she was, how she loved, and and what kind of personality she had before she because a curse. Koji-sama is an amazing writer, creating for us a vivid depiction of a horrific and tragic number of events that created Sadako's infamous video tape. 
I highly recommend this book to anyone who likes horror. It's very well translated from its original Japanese and it's easy to read. I finished it in less than two hours. Overall, it gets a 5/5 from me. I can't wait to get my hands on the rest of the Ringu books (Ring, Spiral, Loop and Sadako) so I can wax poetic on how awesome they are, too.